EXPLORE
Are you still looking for a high capacity power bank?

A ADDTOP power banks help you to solve it. This power bank has a 26800mAh battery, which can charge your devices for multiple times. If you are ready to travel, business, camping, etc., just take this to be your power supply.
Also, the portable charger has 4 outputs. It can power up four devices at the same time, which allows you to share juice with family or friends.

Have you ever annoyed by slow charging?
Now have a look: this PD 18W high speed charging can charge a phone to 50% in 30 mins. Upgraded charging technology will help you save a lot of time.
Less time to charge, more time on the go.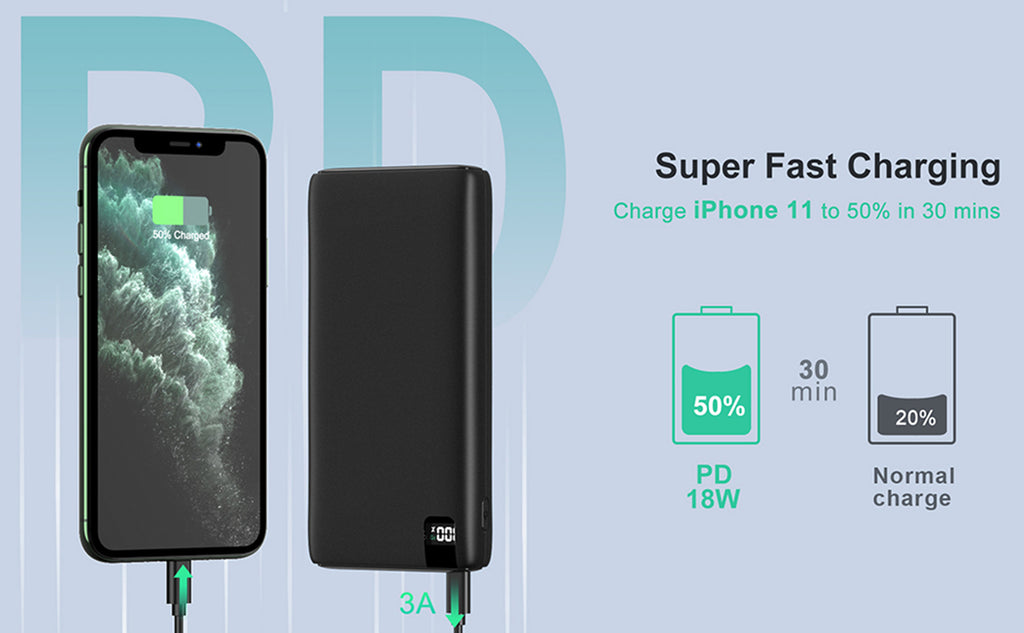 Compared with traditional LED indicator, A ADDTOP power bank has a smart LED display, so you can see the accurate battery level, don't need to guess it anymore!